24 Aug

Tightass Tips for Traveling Tassie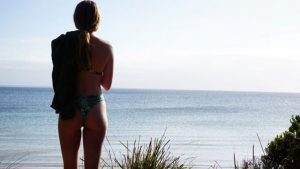 Without doubt and with full confidence I can honestly say that in March of 2017 Tasmania stole a little piece of my heart. It's one of those places that I find myself reflecting on more so than others. Something about it makes you feel like you're tiny, amongst things much greater than you but also a part of something small and humble all at once.
Tassie presents a little bit of everything for everyone; but for us it was adventure. The national parks were top priority. As poor twenty-somethings we boarded our $49 flight to Launceston and headed over with a budget in mind. So here I present to you my tight-ass tips to travel tassie.
Keep an eye on Jetstar – There truly is no compromise when it comes to getting to and from Tasmania. From Melbourne flights can be as cheap as $29 each way. Specials tend to launch on weekends and if you're always looking at weekend getaways signing up to Club Jetstar wouldn't hurt.
Get a Campervan – This saved us a fortune! We found an amazing deal with Bargain Car Rentals which cost us $900 for 10 days. Less than $100 per night!
Download Wikicamps – Tassie is an absolute fortress of free campsites. Beautiful, beach-front campsites you can only dream of. These do fill up fast though – especially in peak season.
Cooking – Most campers come with some sort of gas stove. We tried to cook almost every dinner. It can be a little bit like playing what we called "gas roulette" as some come with teeny gas bottles.
Things to splash out on:
1 – The Tasmanian devil Unzoo – this was one of the best zoo experiences I've ever had! The unzoo flips the stereotypes of zoos on their heads. Instead of the zoo being for the purpose of humans, it has designed open-plan enclosures that invite you into the natural habitat of a native Tasmanian animal. The animals are much more comfortable with their surrounds and in turn you are rewarded with incredible up-close encounters.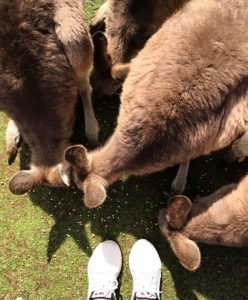 2 – A massage at Peppers on Cradle – if you're anything like us and often bite off more than you can chew in the hiking department this one's for you. After a 7-hour summit the day before we decided that our bodies needed a little loving and got the spa and massage package at Peppers. It's located within the pristine and serene mountain side of Cradle. Magnificence in great proportions.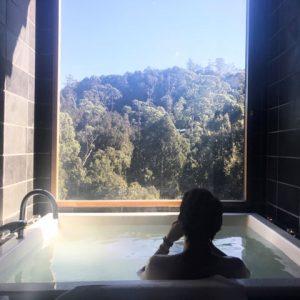 3 – A campsite at Freycinet – We paid for three campsites in Tassie and this was one of them. It backs directly onto the most incredible beach and the sites are split into individual spots so you feel like the only people at the grounds.  See the below photo, I'll say no more.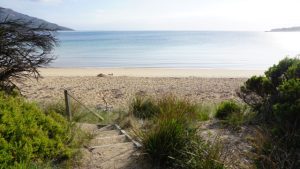 So if you're looking for a long weekend getaway or a two week adventure, Tasmania is the most precious, infectious, delightful, breath taking, enthralling and calming place all at once. The only way to understand it for yourself, is to pack your things and go.
Kristy West