05 Jul

The Apollo- Zion Manufacturing Company

This week, we were lucky enough to get our hands on the Apollo,  a timepiece awaiting release from Zion Manufacturing Company, a brand in close proximity to us; Surf-Coast Australia. The Apollo is the first piece from Zion Manufacturing Company, a young brand that is looking to push the boundaries in regards to 'start-ups' and micro-watch brands.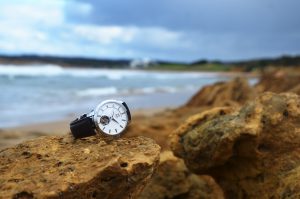 Zion have gone all-out in their release of the Apollo, through using the elusive and exclusive Tourbillon movement. Not yet, have I heard of another start-up watch company using the Tourbillon for their first watch. Whether you call them confident or plain crazy, it appears that Zion are committed to creating high quality timepieces and bringing them to the people.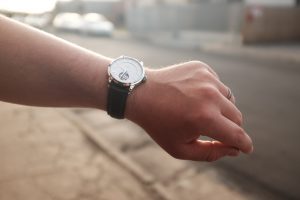 Now, more about the watch. The Apollo goes both ways; something that you can dress up, with a suit for a wedding. Or dress it down for casual drinks with friends or a trip to the beach. The classic, simple design is classy and elegant and can be worn with an array of outfits. We got to check out the Rose-Gold case option, which the guys at Zion will be using as a 'stretch-goal' on their kickstarter campaign. A limited edition of sorts. The Rose-Gold, whilst slightly less versatile than the stainless versions, is an interesting choice. Whilst many luxury brands incorporate rose-gold aspects into their timepieces, it's not often that a complete rose-gold case has been used. The 5 of us here at Decent Intention, came to the conclusion that the rose-gold isn't something to be worn with everything, but with the right outfit, the watch is breathtaking. The rose-gold stands out enough to be noticed, but isn't as flashy or showy as the generic yellow-gold timepiece.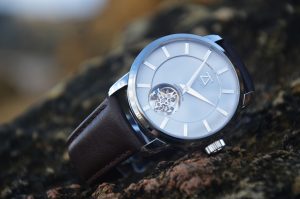 At 42mm, the case sits comfortably on the wrist. To be honest, I was a little worried that it was too big and bulky when looking at it in the packaging, but upon wearing it this week with a number of outfits, I can confirm that it sits easily under most shirt-cuffs and doesn't appeared to be over-sized. The case is finished with polished upper and lower segments, with a brushed section through the middle. The screw-down crown sits evenly at 3 o'clock and is finished with the Zion logo on its convex face. The deployment clasp is a story in itself; it's been finished well with the Zion logo, and is a bit of mucking around to get the right size, however; once I found the right size, the strap fitted comfortably on my wrist and was put on with ease. The Kangaroo leather strap is soft, yet has ten times the tensile strength of other leather on the market.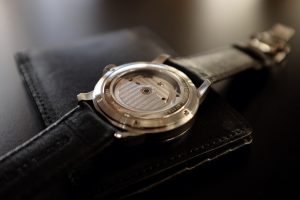 The movement is a chinese made Hangzhou 3A00. A sleek, modern Tourbillon movement. Before all the WIS' and enthusiasts get in and have their say, I want to say one thing; to find a timepiece this well designed and thought-out for under $3,000 is outstanding. Despite being chinese made, this watch is outstanding in both design and manufacture. A complex and intricate movement, paired with a classic, elegant and easy to wear design. Sure, there are things that I would change, just as there are with every product. However, overall; I recognise The Apollo as an excellent example of what can be achieved when boundaries are pushed and design has been well-thought out and imagined.
The Apollo is awaiting release on Kickstarter, you can follow along with the project on Zion's Facebook and Instagram. The guys at Zion also have more photos, details and a mailing list available here.