27 Aug

A Review: Penta, Elsternwick – Melbourne Australia

Melbourne is currently dripping in swanky cafes, eateries and bars so it's safe to say that in order to stand out from the crowd you need an edge. Penta has just that. It's not cheap, but it's also not expensive either. Probably in the "spending my house deposit on $20 avocado toast" price range.

The thing that attracts me to Penta the most is that the menu is not just high class, insta-worthy plate presentation; it's overflowing with nourishing, wholesome meals.  There's obviously also some divine sweet treats such as the Nutella panna cotta but hey, life's all about balance.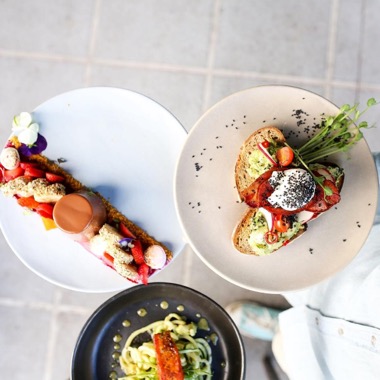 As you can probably imagine, the weekends are overflowing with brunchers and lunchers and if a quiet, lazy and understated Sunday brunch is what you desire then this probably isn't the spot for you.
All in all, Penta was a winner in my eyes. There are a lot of hip insta-famous cafes to choose from at the moment and if I'm honest, a lot of them haven't delivered when it actually comes to the quality of the food. Penta delivered, and for that, I'm sold.
Kristy West – Lifestyle Author
@apositionofpower