04 Dec

Tarra-Bulga National Park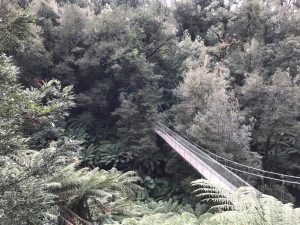 If you live in Melbourne (or if you're just visiting Melbourne) and you're looking for a quick weekend getaway, Gippsland is close enough to stay just for the weekend but far enough to feel like you're secluded from the hustle and bustle of city life.
We only happened to stumble upon this wee gem by accident when our weekend camping trip to the Grampians was threatened by torrential rain. This seems to be a common trend for all of our planned camping ventures *eye roll*. So we looked on the radar and Gippsland was the only part of Victoria that wouldn't be raining.  So off we went with our $99 tent in tow and spent a couple of nights on paradise beach. I imagine in the summer this place is absolutely packed but in the off season it was ours and only ours.
On the drive home we decided to take a detour through Tarra- Bulga National Park which didn't look like much but appeared to have a couple of rainforest walks to check out. We drove down the world's longest gravel road which had me begging for the silence of plain tarmac about 5 minutes in. When we came out the other side we took the walk down to Corrigan suspension bridge and we couldn't believe our luck. Nestled amongst the lush greenery is the most pristine, well maintained suspension bridge that boasts phenomenal ferns, trees and rainforest canopies below.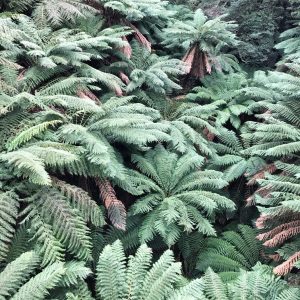 The rest of the walk is easy and the whole walk is only about half an hour or so but there are wombat burrows, birds and beautiful foliage along the way.
If you're ever out that way or you're simply looking for something slower paced this weekend, check out Tarra-Bulga (but check the weather first).
Kristy West – Lifestyle Author